GivingTuesdayLeb Giving Guide
We hope that you will find the list of non-profit organizations and local charities helpful as you are making your end of year giving decisions. For those that wish to give of your time and talent, there are several ways to volunteer and to provide goods and services as in-kind donations.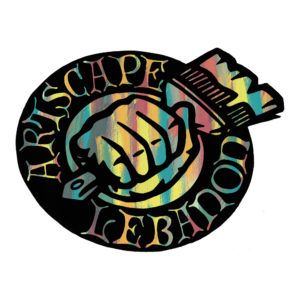 ArtScape Lebanon
Mission: ArtScape Lebanon strives to serve as a unique partner within the arts community of Warren County by offering a variety of arts experiences and developing sensitivity to arts within various cultural and historical identities. Our mission as an organization is to unite and empower our community through the arts. Formerly known as the Warren County Arts Council, we have re-organized during 2020. The Art Depot is our physical home at 740 US-42, Lebanon, and the building where studios for artists are located and where we present workshops and classes for students of every age and ability from pre-k to adult. Our 18-year history provides us with a unique perspective on the needs of the arts community.
Needs: ArtScape Lebanon has set a fundraising goal of $30 thousand; board members announced in November 2020, a target that will complete the renovations at The Art Depot, Lebanon's art center, gallery, and event space.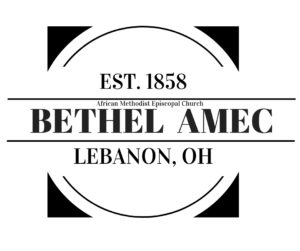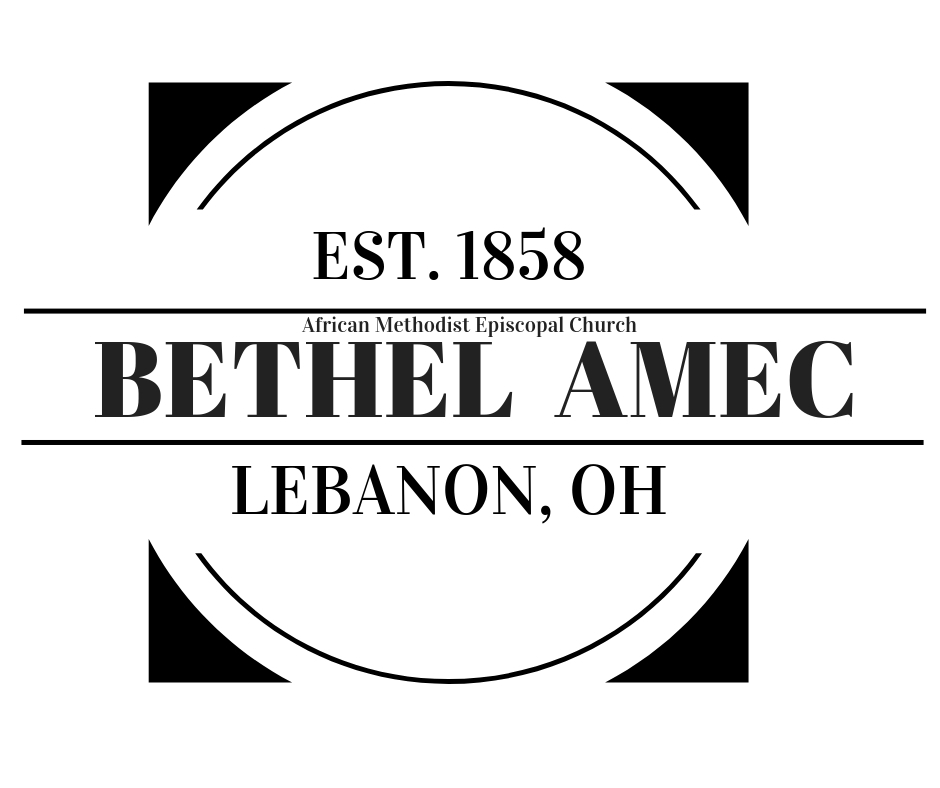 Bethel AME Church
The Mission of the AME Church is to minister to the social, spiritual, and physical development of all people by spreading Christ's liberating gospel through word and deed.
Needs: Monetary donations for building fund and non-perishable food items for Holiday Baskets
Big Brothers Big Sisters of Greater Cincinnati
Big Brothers Big Sisters' mission is to provide children facing adversity with strong and enduring, professionally supported 1-to-1 relationships that change their lives for the better, forever.
Need:  BBBSGC is approximately $40,000 short of our annual budget.  BBBSGC serves 13 counties in Ohio, Kentucky and Indiana and our annual budget is $1.8M.   BBBSGC started the year with an anticipated $170,000 shortfall due to reduced funding from the UW of Greater Cincinnati and UW of Warren County.  They have been able to make up all but $40,000 of the shortfall due to the success of several fund raisers.  The shortfall translates into the loss of 35 matches.  They are hopeful a year-end fund raising push and awareness campaign closes the gap. BBBS Greater Cincinnati is also in need of adult volunteers in all parts of Warren County for our Community Based Mentoring Program which is a commitment of 8-12 hours a month.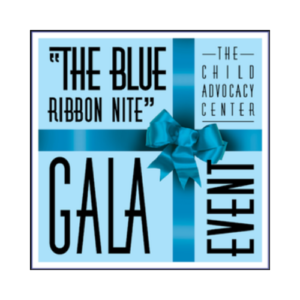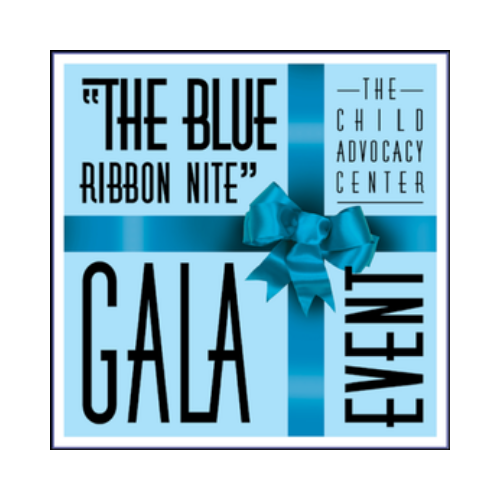 Child Advocacy Center of Warren County
The mission of Child Advocacy Center of Warren County (CACWC) is to serve abused and neglected children through a multi-agency team response of intervention and education.
Needs: Sponsors and raffle baskets for Blue Ribbon Nite Gala, NEW stuffed animals and Amazon Wish List Items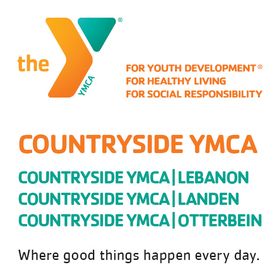 Countryside YMCA
The mission of the Countryside YMCA is to put Christian principles into practice through programs that build healthy spirit, mind and body for all. Through donations made to our Annual Campaign we fund programs to support our community.
Needs: Monetary donations to support Outreach programs – financial assistance for membership, early learning classes, Blessed Respite – families with special needs and kinship families, volunteers needed (high school students are encouraged to volunteer)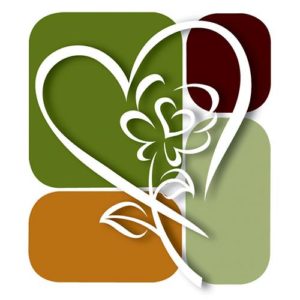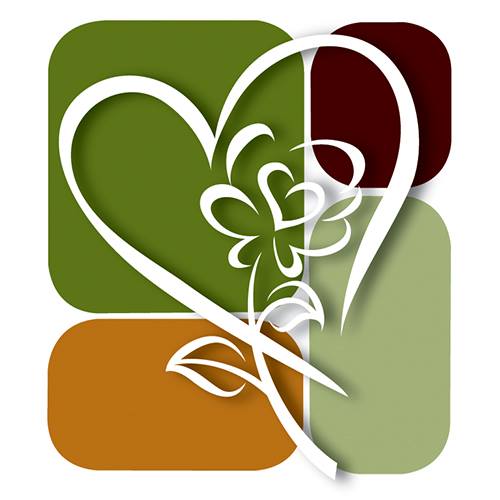 Elizabeth's New Life Center
Elizabeth's New Life Center hopes to raise monetary income to support our pregnancy services offered to women experiencing unexpected pregnancies. These include pregnancy tests, ultrasounds, prenatal vitamins, referrals, educational opportunities, and material assistance, all of which we provide free of charge to our clients.
NEEDS: Baby wipes, larger-size diapers (4, 5, 6, pull-ups), and all types of Gerber powder formula. We also appreciate new items such as small toys (pacifiers, rattles, teethers, etc.), new bibs, new baby socks, and new clothing (birth to 2T).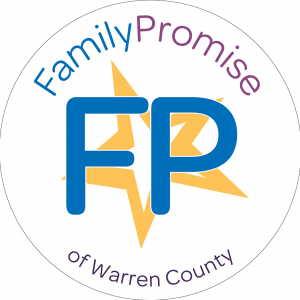 Interfaith Hospitality Network of Warren County
Interfaith Hospitality Network of Warren County's (IHNWC) mission is to provide meals, hospitality, and support for homeless families. Our goal is to maintain the integrity & dignity of the family during this critical time as they seek to build a better life.
NEEDS:  Monetary donations, gift cards, toilet paper and paper towels, new and gently used pots/pans, kitchen items, volunteers, new and gently used furniture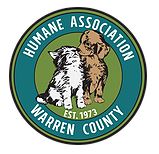 Humane Association of Warren County
Humane Association of Warren County has provided a safe haven and loving care for tens of thousands of homeless dogs and cats, giving them a second chance for new and happy lives. In addition, we have reunited thousands of lost pets with their beloved owners.
NEEDS:  Monetary donations for medical expenses for homeless pets, volunteers and wish list items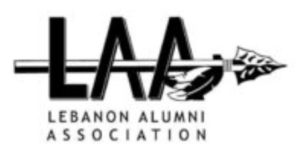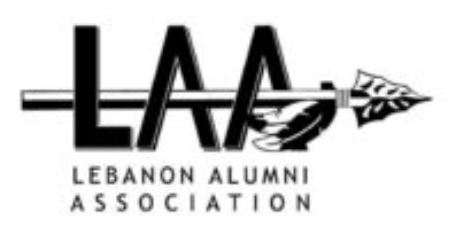 Lebanon Alumni Association
The Lebanon Alumni Association is dedicated to supporting Lebanon schools and the surrounding communities, providing non-traditional scholarships to deserving Lebanon students to creating bonds between Lebanon Alumni of all generations.
NEEDS:  Monetary donations for scholarships, new Alumni members

Lebanon Athletic Boosters
The Lebanon Athletic Boosters is a tax-exempt, non-profit organization comprised of parents and local volunteers who promote and support high school athletics. The Boosters' raise funds through memberships, concession stands, a spirit shop, and other fund-raising activities. The Boosters' accomplishments over the years have been many and varied. Meetings are held on the second Monday of every month at 7:00 p.m. at the high school. All members are welcome and encouraged to attend.
NEEDS:  Corporate sponsors, individual sponsors, ans volunteers to help with the development of athletic complexes, renovation of athletic facilities, the purchase of uniforms and equipment, and the presentation of scholarships.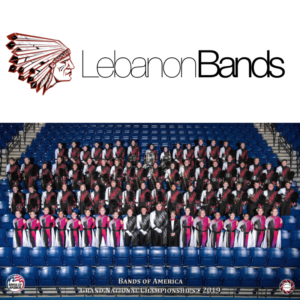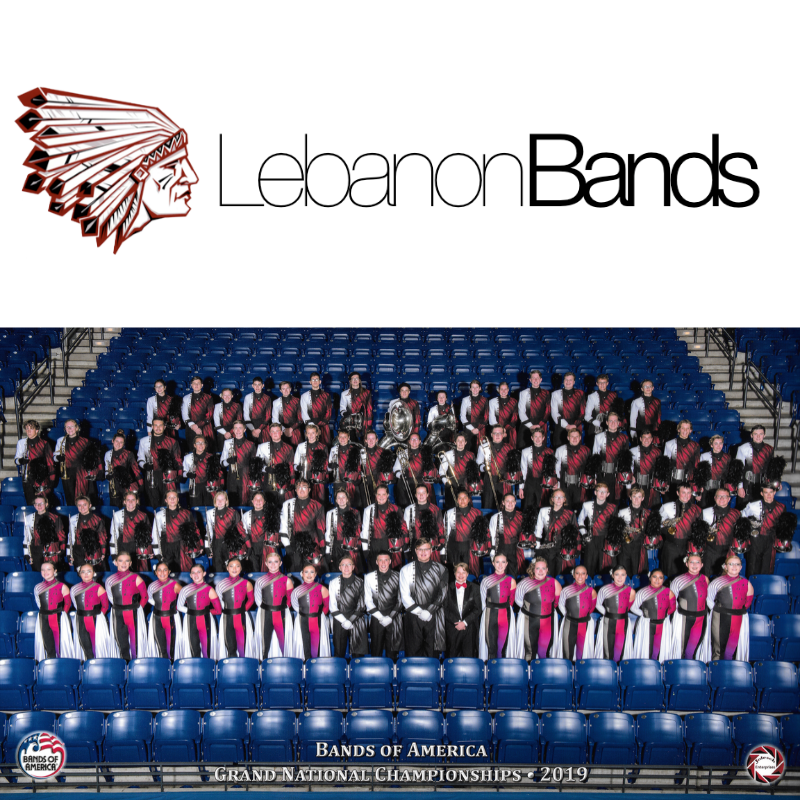 Lebanon Band Parents Association
Lebanon Band Parents Association assists the instrumental music program in the purchase of music and equipment (new and repaired), uniforms, camps, clinicians, competition and contest expenses (including food and travel), music and guard consultants fees not regularly provided by the Lebanon City School District budget.
NEEDS:  Corporate sponsors, individual sponsors, volunteers, discounted/donated prop-building materials for the LHS Drumline and Color Guard programs, and donated band instruments are always welcome too. The biggest upcoming challenge is being ready for the growth in the program.  The 7th and 8th grade classes are very large which means a need for more towing capacity, more uniforms which are usually purchased every 8-10 years, etc.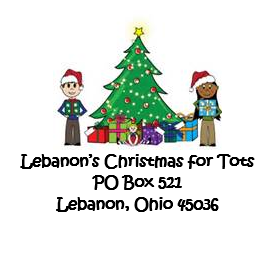 Lebanon's Christmas for Tots
Lebanon's Christmas for Tots is a nonprofit organization that provides toys at Christmas to children in need (age 14 and under) in the Lebanon School District.    Many children have benefited from our program, which has been in existence for over 50 years. We look forward to this Christmas season again and the opportunity we have to lend support in our community.
NEEDS:  Donations of new toys and monetary donations. Make checks payable to Lebanon's Christmas for Tots, PO Box 521, Lebanon OH 45036.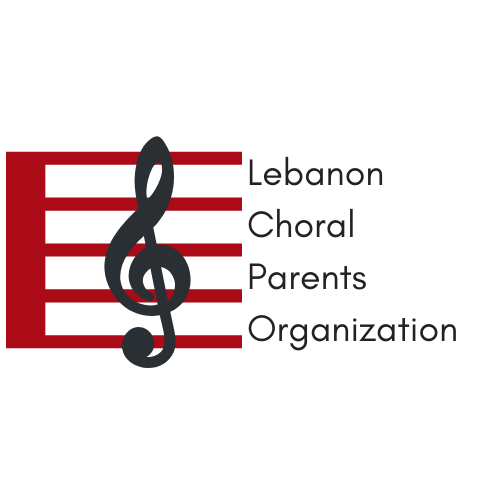 Lebanon Choral Parents Organization
Lebanon Choral Parents Organization (LCPO) is the parent booster organization that provides leadership and coordination to support for the choral program. LCPO organizes fundraisers and events, builds sets, serve as chaperones, provides
alterations to costumes, supports the choir directors at all schools, and more.
NEEDS:  Corporate sponsors, individual sponsors, volunteers for January Choral Cabaret and the Show Choir Classic competition is in March.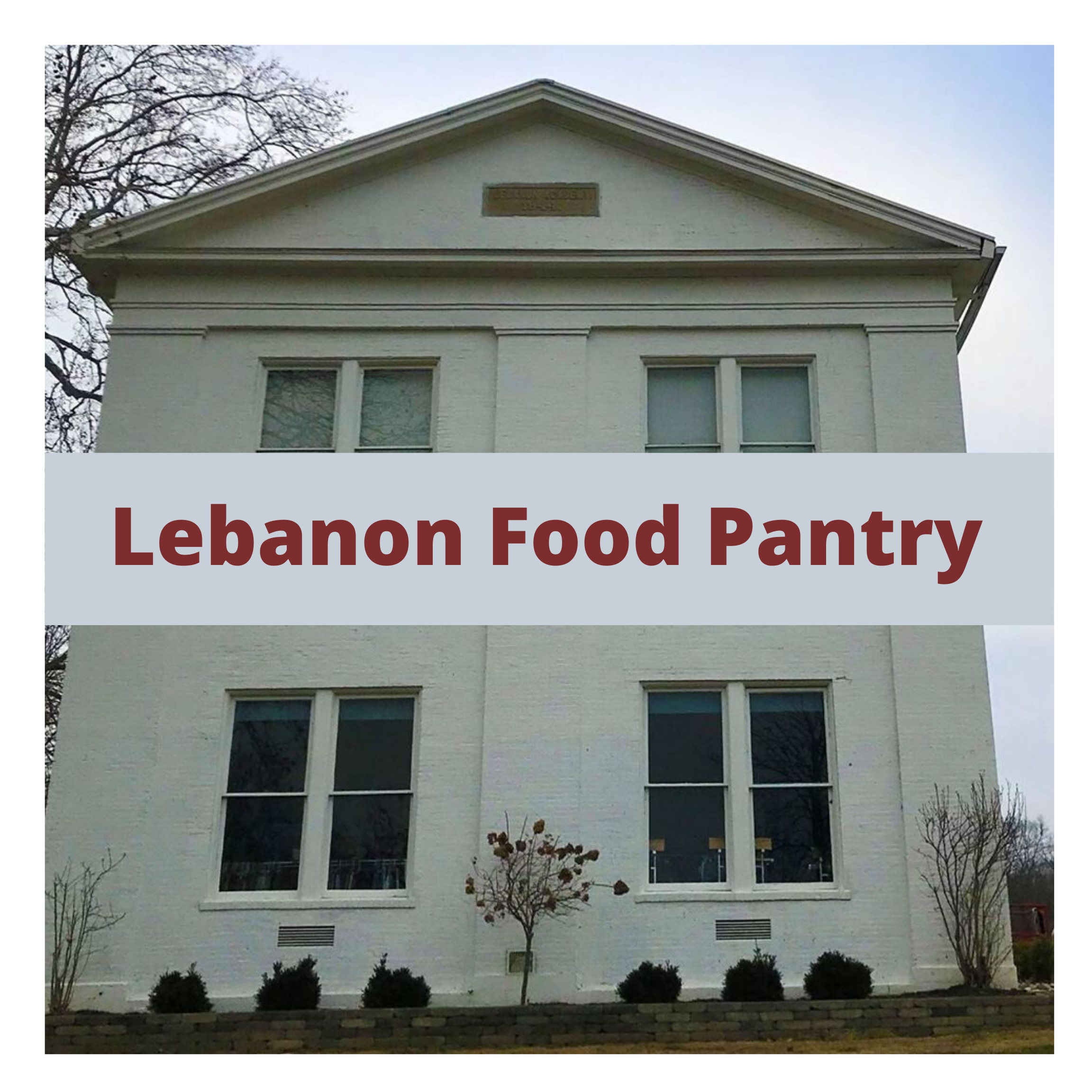 Lebanon Food Pantry
The Lebanon Food Pantry serves families that are residents of the Lebanon City School District. Located at 190 New Street, Lebanon, Ohio.
NEEDS:  Non-perishable food items, personal hygiene items, pampers, feminine products, pet food and more. The best way to donate is by check to P.O. Box 534, Lebanon, Ohio 45036.
Lebanon Lions Club
The mission statement for Lions Club International is to empower volunteers to serve their communities, meet humanitarian needs, encourage peace, and promote international understanding. Our motto is "Where there's a need, there's a Lion". The Lebanon Lions Club has been involved in community service for over 60 years. The areas of service that we focus on are vision, diabetes, hunger, pediatric cancer, and environment. In addition, our club helps in other areas as needed such as in giving L.H.S. scholarships, providing senior citizens and those in need with food and necessities during the COVID19 crisis, sponsoring the LHS Leo club, and giving books to at-risk readers. Any funds raised will be used to meet the needs in our community in the areas outlined above.
NEEDS: Route 42 Car Show raffle items and gift cards, plastic bags for recycling program, discount certificates from businesses for our annual passbook, used glasses
Lebanon Mason Monroe Railroad
The Lebanon Mason Monroe Railroad (LM&M Railroad, a 501(c)(3)) offers historic train rides in Warren County, Ohio departing from downtown Lebanon. This is your chance to ride in vintage passenger cars hauled behind a historic diesel locomotive. The LM&M Railroad offers the only family-friendly train ride experience in southwest Ohio with events year-round for passengers of all ages. Preservation is also a priority for the organization, and great effort is taken to historically preserve the equipment so train events are as historically accurate as possible.
The LM&M Railroad is operated by Cincinnati Scenic Railway, a nonprofit organization.
NEEDS: Donations to Equipment Preservation Fund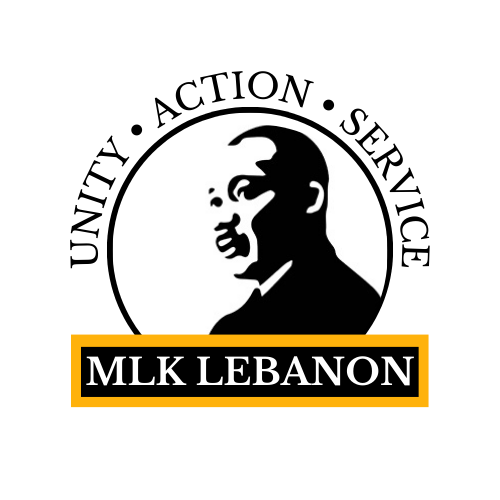 Martin Luther King, Jr. Community Coalition of Lebanon
The mission of the Martin Luther King Jr. Community Coalition of Lebanon, Ohio (MLK Lebanon) is to honor Dr. King's vision of justice by building an inclusive network of individuals and organizations that work toward empowerment for people.
NEEDS:  Program Ad sponsors, Circle of Friends sponsors, Volunteers for Art workshop and MLK Celebration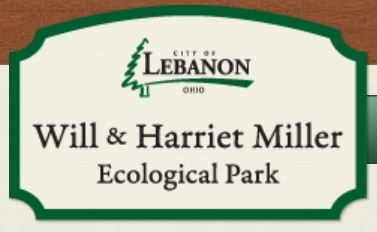 Miller Ecological Park / Japanese Friendship Park
The Will and Harriet Miller Ecological Park is a city park in Lebanon, Ohio. In 1993, Edwin and Margaret Miller sold the property to Lebanon City at a reduced cost so that a park would be built here in memory of parents, Will and Harriet Miller. During the development of the 2008 City of Lebanon Master Plan for City Parks, it was decided that Miller Park would become an Ecological Park. A fund was created through the Warren County Foundation in August 2009 to support projects that would assist in building the park.
NEEDS: Miller Ecological Park in Lebanon, OH and Matsunami Park in Ishinomaki, Japan are Friendship Parks.  To further celebrate this friendship, as well as provide a place of peaceful beauty, mental health wellness and continual respect for nature and the native ecology,  plans for a Japanese-style friendship garden are in the works for Miller Park.  Please help us make this gift of nature for our community possible by making a donation or by volunteering your time.
When you click on the the Donate button, PLEASE CHOOSE THE DROP-DOWN,  JAPANESE FRIENDSHIP PARK.  

On the same page, if you choose to mail in a donation, PLEASE BE SURE TO DESIGNATE JAPANESE FRIENDSHIP PARK to make sure it gets to the proper designation.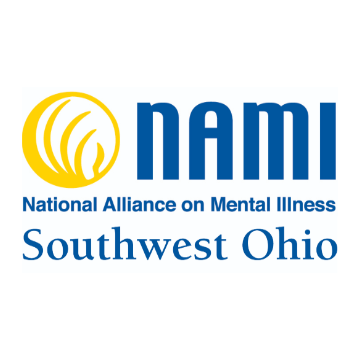 National Alliance on Mental Illness (NAMI) of Southwest Ohio
Mission Statement: NAMI Southwest Ohio provides advocacy, education, support and public awareness so that all individuals and families affected by mental illness can build better lives.
NEEDS: Monetary donations to support our many life-changing programs & services offered at no cost to participants.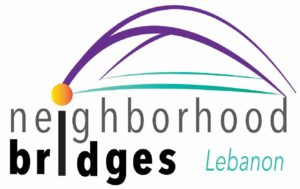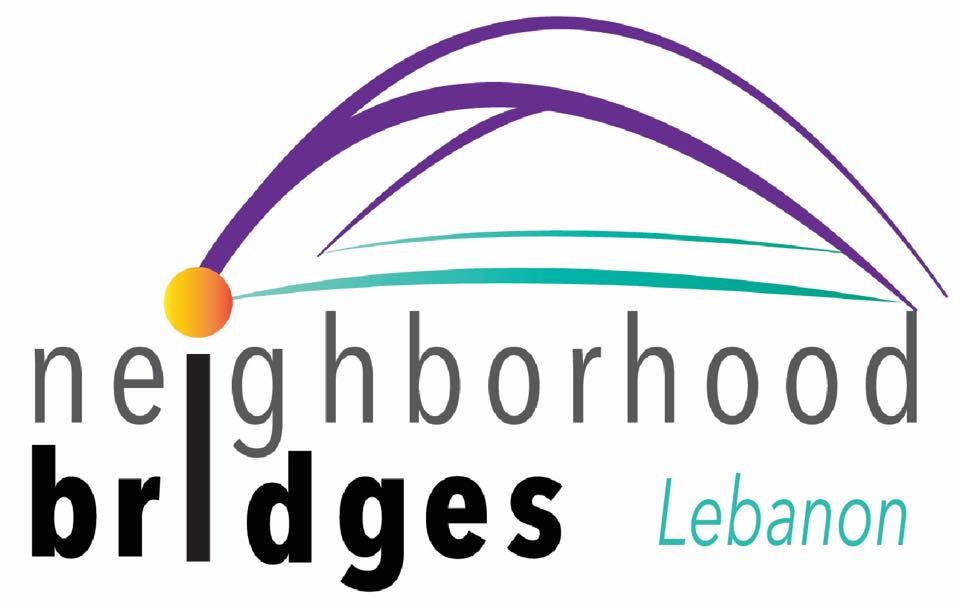 Neighborhood Bridges Lebanon
Neighborhood bridges, a non-profit charity headquartered in Westerville, Ohio will be launching its Gateway for Kindness to serve the Lebanon Schools community in Lebanon, Ohio. We advocate for children and families by engaging our community in building & nurturing a gateway for kindness.
NEEDS: Monetary and physical donations to fill needs
Rotary Club of Lebanon
Rotary Club of Lebanon is celebrating its 100th anniversary of existence since November 20, 1920, when we became the smallest community in the world to be honored with a Rotary chapter. Rotary International is a worldwide non-profit organization that has been credited with eradicating polio, as well as bringing clean water to Developing Countries. From schools to Scouts, to 4-H kids, to first responders and organizations that help those less fortunate. We also are proud of that fact we award at least $4,000 each year in scholarship money to students who attend Lebanon High School and the Warren County Career Center.
NEEDS: Looking for civic minded people who work and/or reside near the City of
Lebanon. Currently, we are meeting twice at month at the Countryside YMCA Activity Center. Also seeking opportunities in the community where we can make a difference.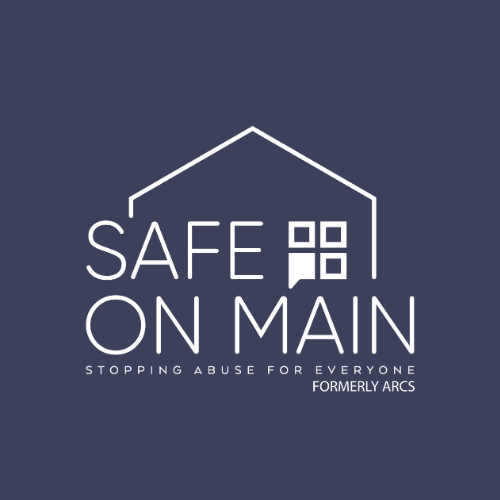 SAFE on Main, formerly the Abuse & Rape Crisis Shelter of Warren County
SAFE on Main is dedicated to the safety, healing, and empowerment of survivors of domestic violence, sexual assault, and human trafficking, while creating a supportive and knowledgeable community through prevention education.
NEEDS:  Monetary donations and Amazon Wish List items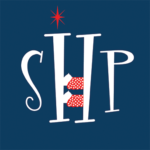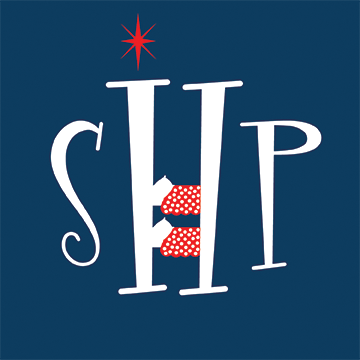 Sleep in Heavenly Peace - OH, Lebanon
Sleep in Heavenly Peace - OH, Lebanon is an organization of volunteers that build and deliver beds to children sleeping on the floor. Our mission: NO KID SLEEPS ON THE FLOOR IN OUR TOWN!
NEEDS:  Twin size bedding for kids, volunteers, monetary donations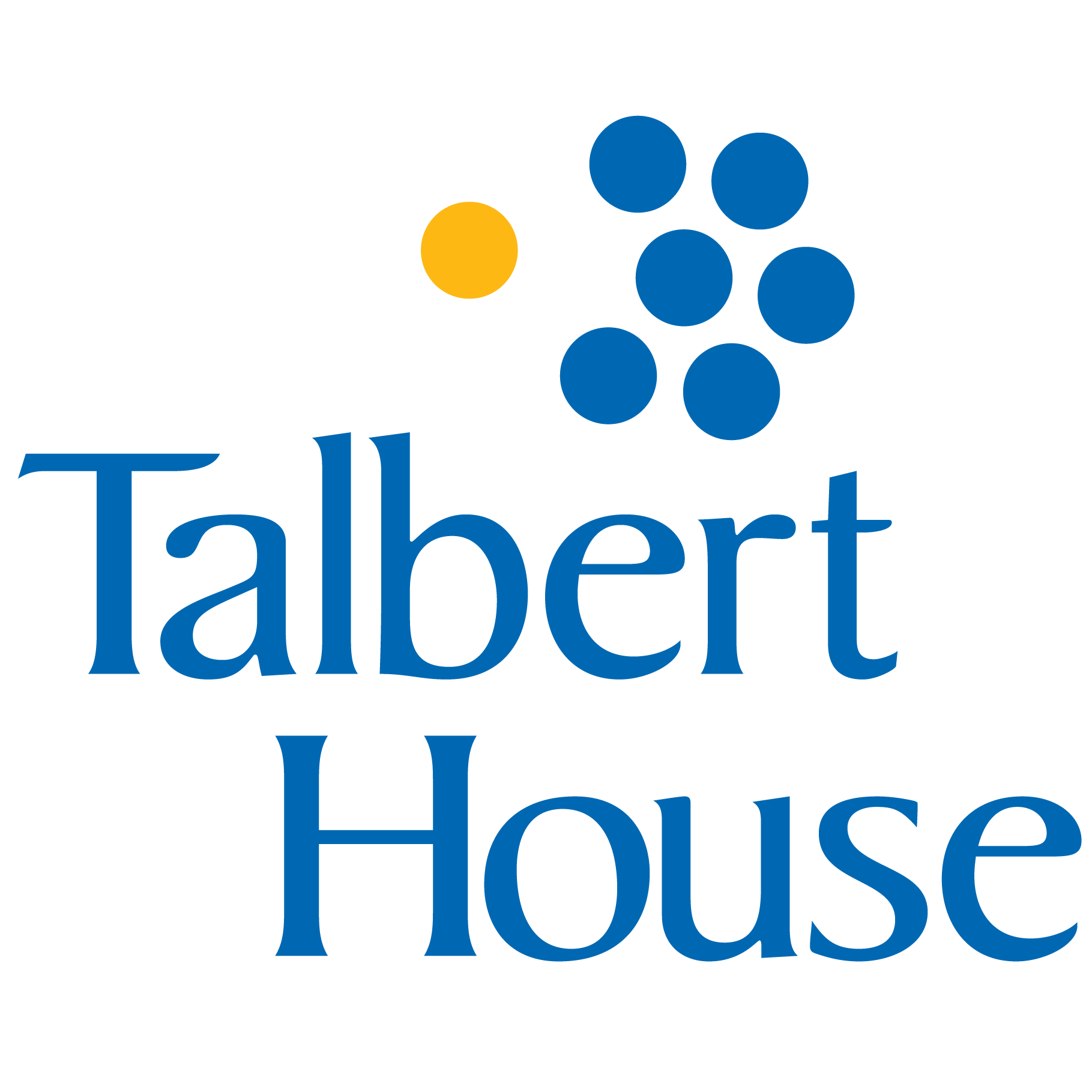 Talbert House Lebanon
Mission Statement: Empowering children, adults and families to live healthy, safe and productive lives.
NEEDS:  Monetary donations and wish list items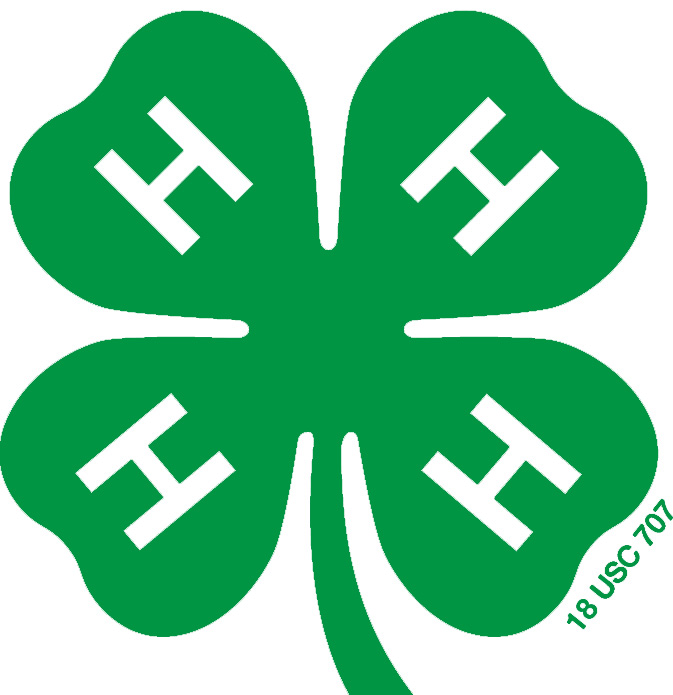 Warren County 4H Program
 Helping all Ohioans build better lives, better businesses and better communities. 4-H is a non-formal educational, youth development program offered to individuals age 5 and in kindergarten to age 19.
NEEDS: Monetary donations, volunteers, memberships, and sponsorships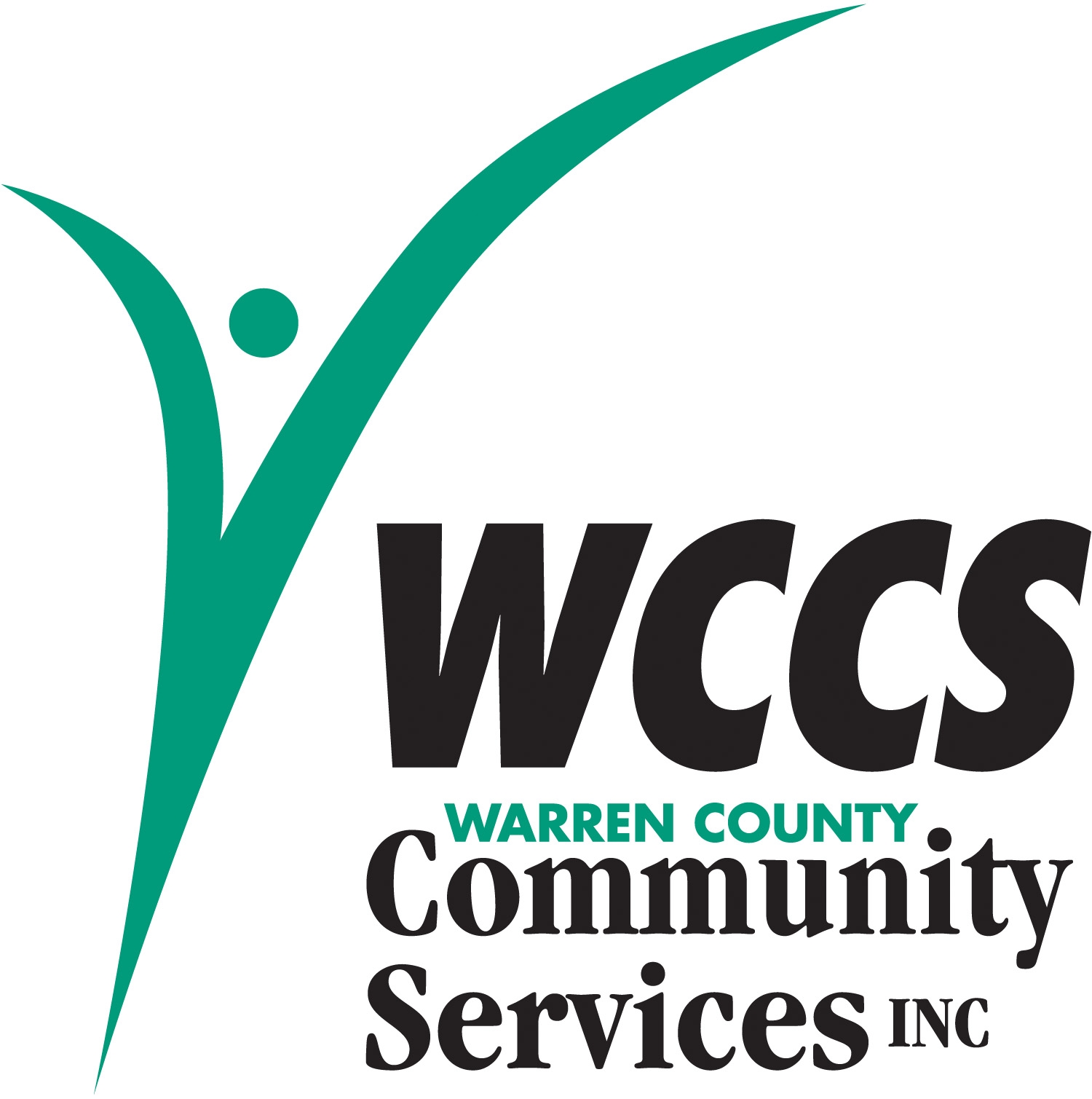 Warren County Community Services, Inc.
Mission statement: To strengthen the fabric of our community by providing services and connecting people to resources necessary for realizing their full potential for a quality life. WCCS provides a wide variety of programs and services throughout Warren County to help children and families succeed and help older adults remain active and independent.
Needs: Monetary donations to support the mission of WCCS.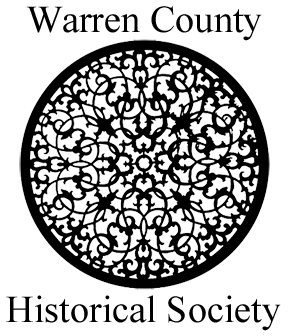 Warren County Historical Society
The mission of the Warren County Historical Society is to preserve and present the heritage of Warren County and Southwest Ohio.
NEEDS: Monetary donations, memberships, and sponsorships
Warrior Closet
The Warrior Closet is based at Berry Intermediate and is open to anyone in the Lebanon community who could use some extra support. There is no paperwork, referrals, or screenings required.
NEEDS:  Winter coats (infant / toddler sizes), hats and gloves, monetary donations (made payable to Berry Intermediate School, memo line: Warrior Closet)